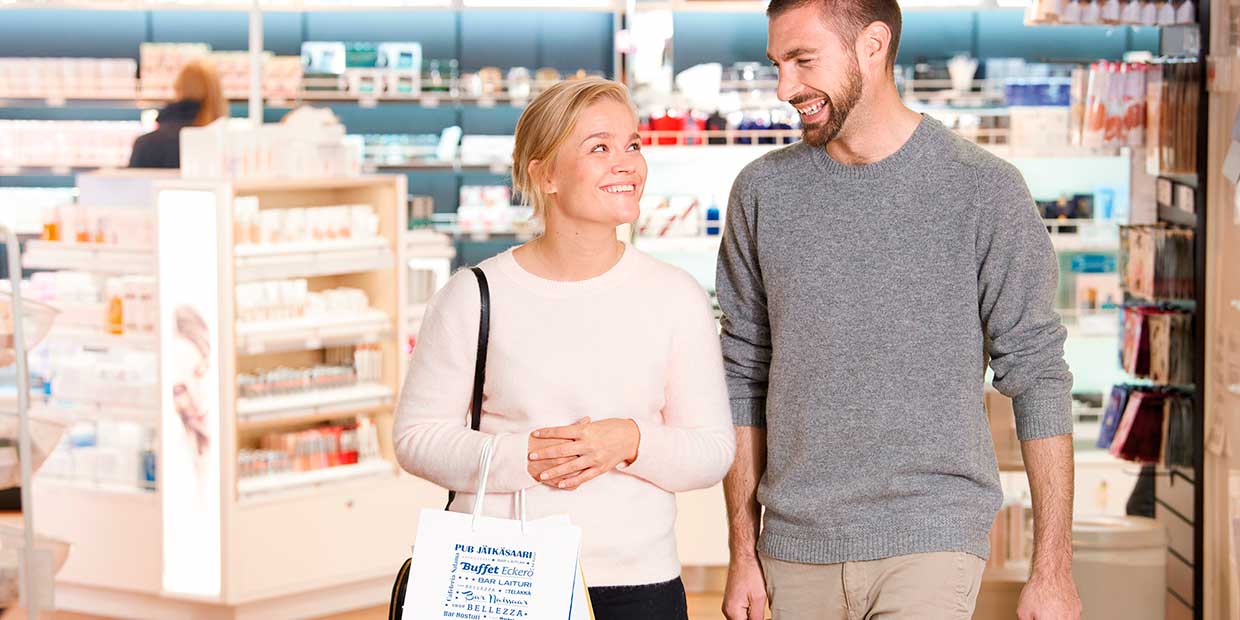 M/s Finlandia offers great shopping opprtunities. Besides beverages and candies you'll find many well-known and popular cosmetics brands – always cheaper compared to land prices. Discover for instance Chanel's make up and skin care products at the Parfymeria.
Eckerö Market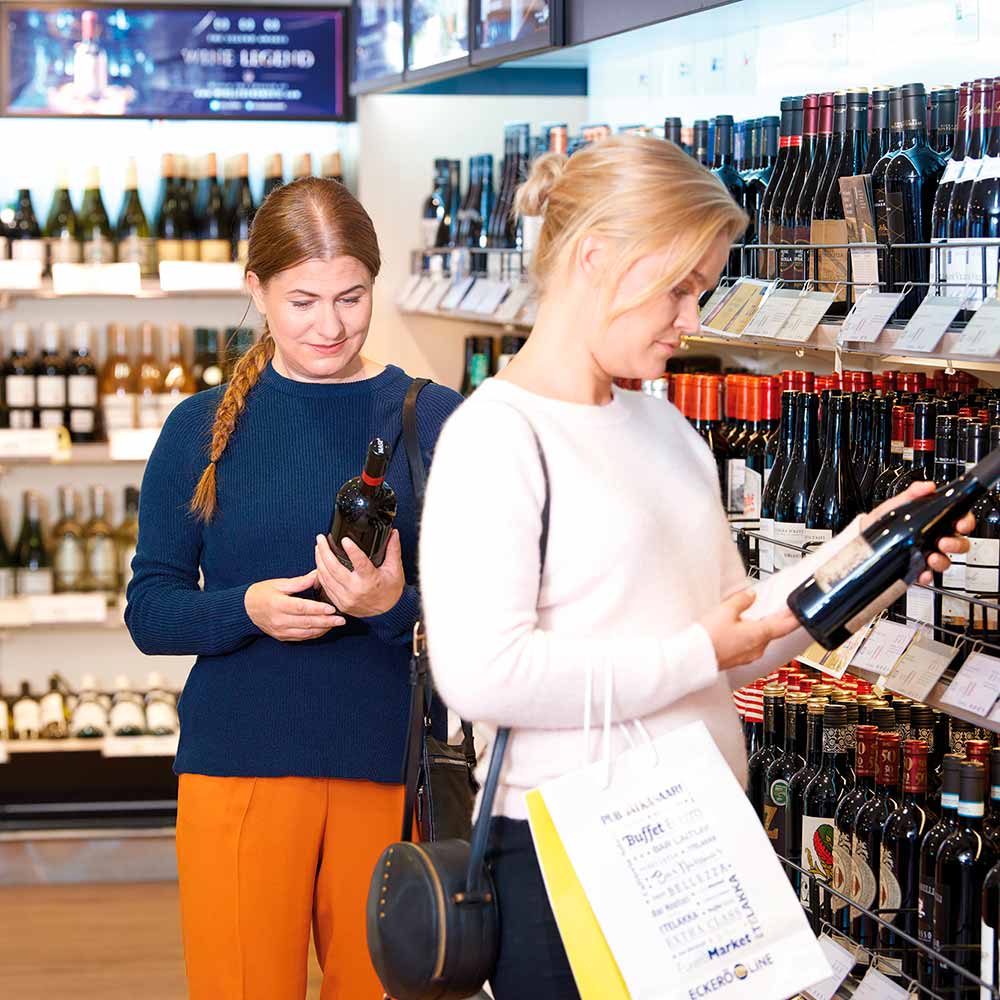 On deck six you'll find a huge selection of beverages and candies. Browse the products and prices beforehand here. Check the convenient pre-order service for car passengers. Now it's even possible to book a trip and send a pre-order at the same time. The products are delivered straight to your car on car deck.
Parfymeria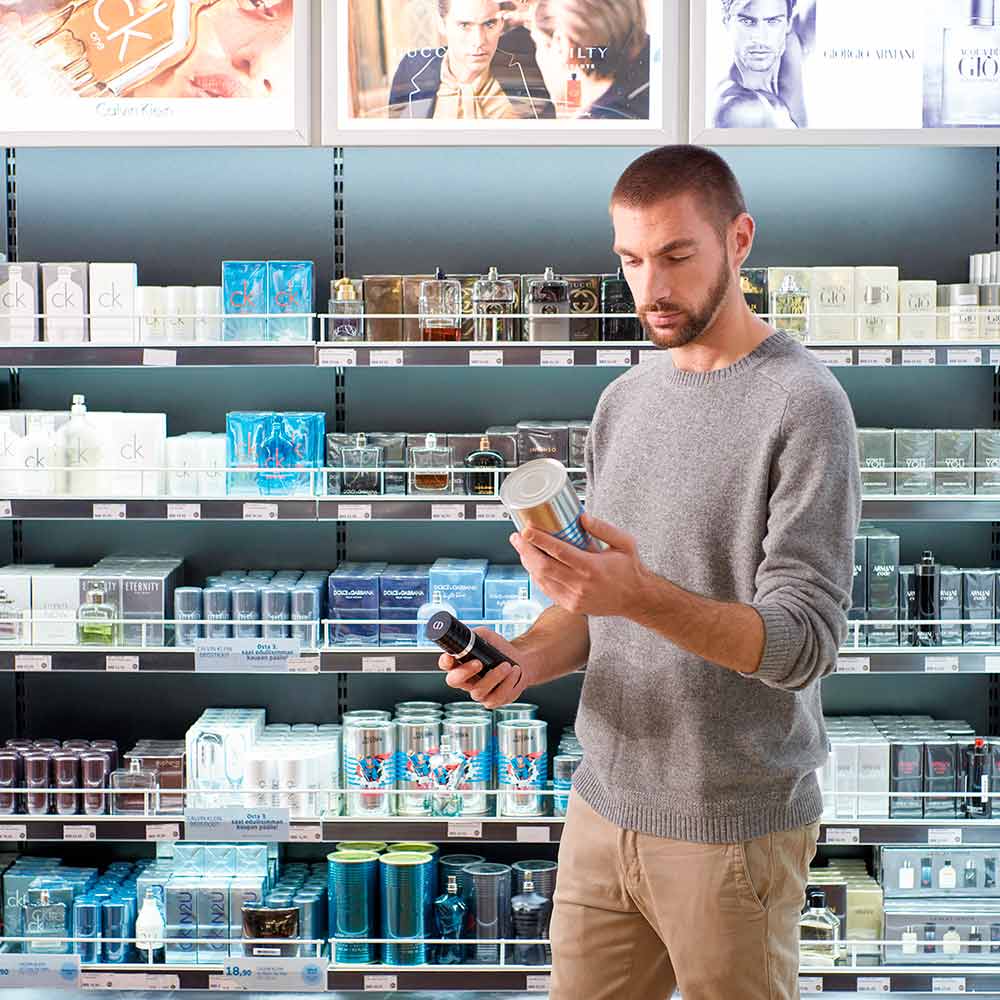 At m/s Finlandia's Parfymeria on deck six you can find quality cosmetics carefully selected to you. Our professional staff has years of experience on cosmetics. They will be pleased to assist you find the right products.
PopUp Shop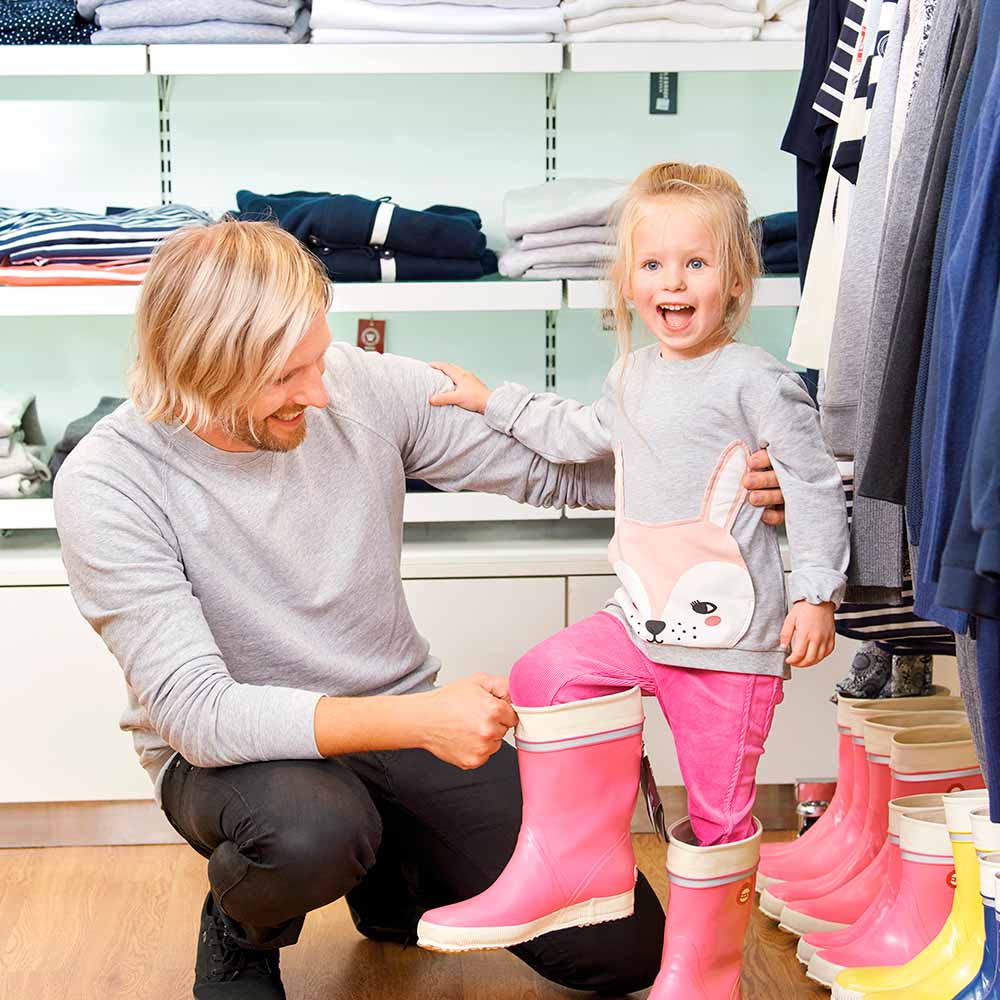 PopUp Shop on deck 8 always offers exciting fashion news from quality brands. PopUp Shop has a wide range of accessories, such as jewellery and watches, as well as clothing for men, women and children.
The following brands are available at PopUp Shop