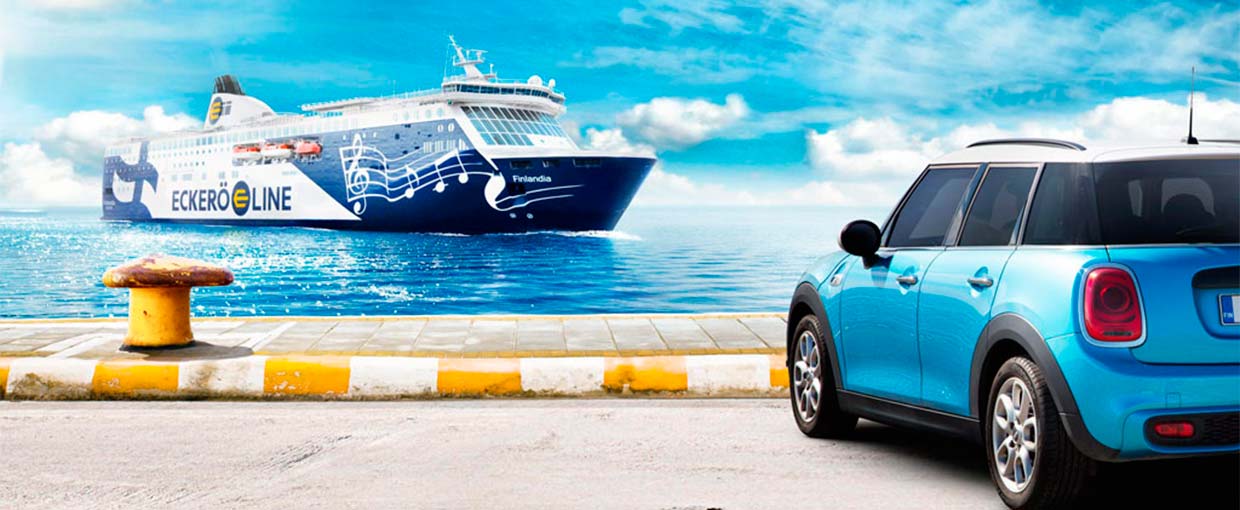 Our affordable car packages are available for the combination of 2 to 5 passengers and a passenger car (maximum 5 m long and maximum 1,9 m high). Pricing depends on the day of the week and departure time, starting at 39 € per crossing. The number of deals is limited per departure, so book now for the best prices.
Booking is now easier than ever, get started right away using the booking bar at the top of the page. The booking system will offer you the best price automatically when the correct vehicle and number of passengers is selected and the package deal is available.
NB! If you want to pay your booking with ticket books, do not select the car package deal.
Check-in begins 2 hours before departure and will be closed 30 minutes prior to scheduled departure time. After this boarding is not possible.
Passengers with cars are requested to arrive for check-in no later than 1 hour before departure.