Telliskivi – an urban and creative centre in Tallinn

In Tallinn many travellers usually turn their gaze at the beautiful Old Town skyline with its towers and fortresses. Next to the Old Town, only a walk away, there is however the rough – and oozing of vibrant urban culture – Telliskivi with its restaurants and Scandinavian style design stores.
Take the tram to Telliskivi and Kalamaja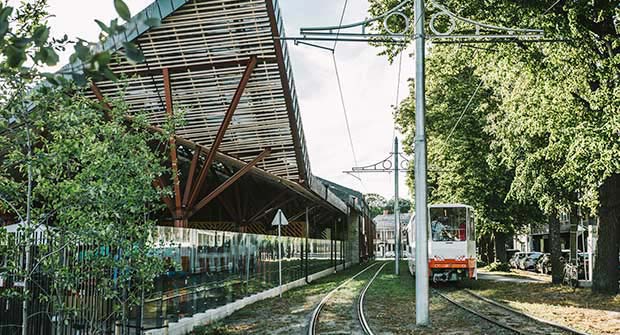 It is worth your while to aim your internal compass towards Kalamaja and its core Telliskivi, an interesting industrial urban oasis. The Kalamaja area is easily accessible on foot both from the harbour and the Old Town. Those who want to save their feet choose to hop on a tram (number 1 or 2, stop Telliskivi) in the direction of Kopli.
Casually, looking at the wooden houses
The hallmark of the Kalamaja district is its colourful rows of wooden houses. Since the 14th century Kalamaja, as the name suggests, has been populated by fishermen, fishmongers and boat builders. Over the years the area has changed from working-class to middle-class, and in the neighbourhood a shrine of urban culture, Telliskivi, has emerged. It is popular especially among young and creative people.
Favourite destination in Telliskivi – Fotografiska Tallinn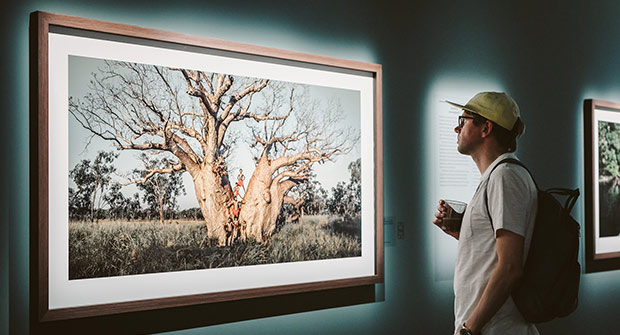 Fotografiska Tallinn is the first sister museum to the internationally acclaimed Fotografiska in Stockholm. The museum is located in the heart of Telliskivi creative centre and lets you explore top photographs during the Tallinn visit. Both international photography and rising talents are exhibited. The first-class restaurant on the top floor of the museum has a fine view of Tallinn.
Address: Telliskivi 60a/8
Modern market atmosphere at Balti Jaama Turg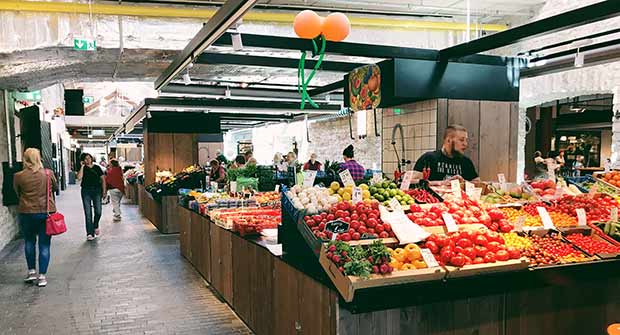 Balti Jaama Turg, next to Telliskivi creative centre and the railway station, is Estonia's largest market square and a very modern one. In addition to traditional Estonian market activities, such as the sale of vegetables, you will also find a large meat and fish hall. There are speciality shops too, from Estonian cheese boutiques to pastry shops, as well as street food restaurants. You should also check out the vintage and second-hand stores. In them you will find goods from the Soviet-era and old-fashioned clothes, among other things.
Address: Kopli 1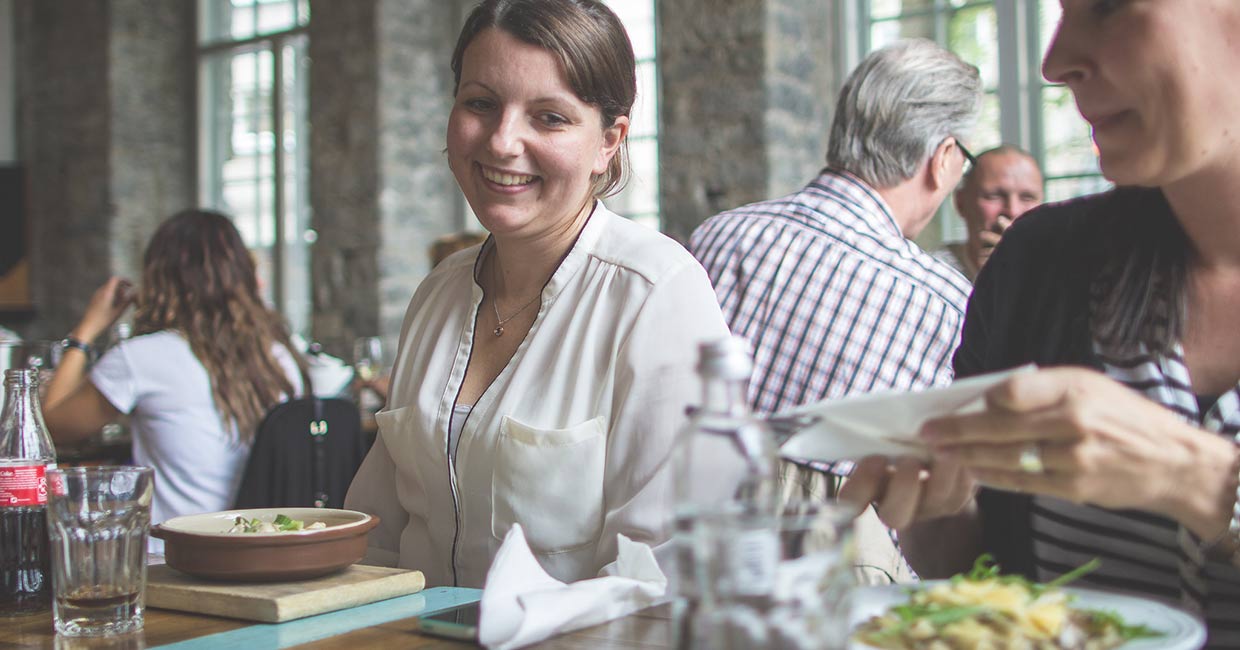 A cruise day lunch in Telliskivi
Typical of the Telliskivi area is an industrial-romantic-style atmosphere, a buzzing sound of talks as well as enticing small cafes, shops and containers. For those who long for lunch or breakfast, Telliskivi has many choices for different tastes and of course dinner can also be enjoyed here. We present below some of the restaurants in the area.
F-Hoone is casual and popular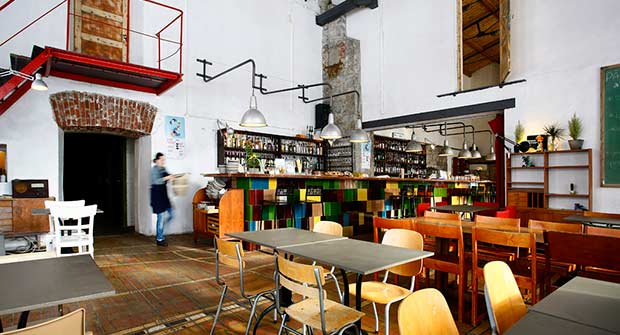 F-Hoone, in Telliskivi creative centre, is a popular place offering casual food. The trendy yet cosy restaurant is housed in a former factory hall and offers, at a reasonable price, many kinds of dishes both for lunch and dinner, without forgetting the desserts.
Address: Telliskivi 60a
Fotografiska Tallinn restaurant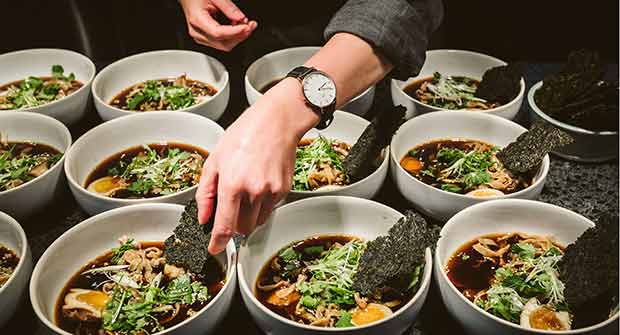 The restaurant on the top floor of the photographic art museum Fotografiska Tallinn focuses on quality and environmental friendliness. The restaurant prefers Estonian locally produced ingredients and acts according to the zero waste principle. They strive to utilize everything from their raw materials. From the large terrace you have a nice view of Tallinn and can enjoy the drink and wine bar.
Address: Telliskivi 60a-8
Peatus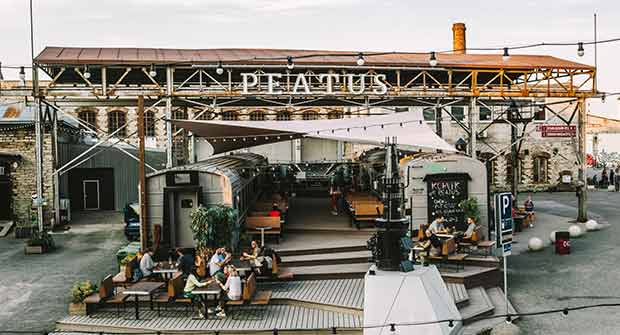 There is no place quite similar to the restaurant Peatus. That is the restaurant, located right next door to Telliskivi, is built in train carriages from the Soviet era. Street food style meals and drinks are served here and in summer you can enjoy the day on the terrace. Music gigs are also held at Peatus from time to time
Address: Telliskivi 62
Satisfy your desire for design with shopping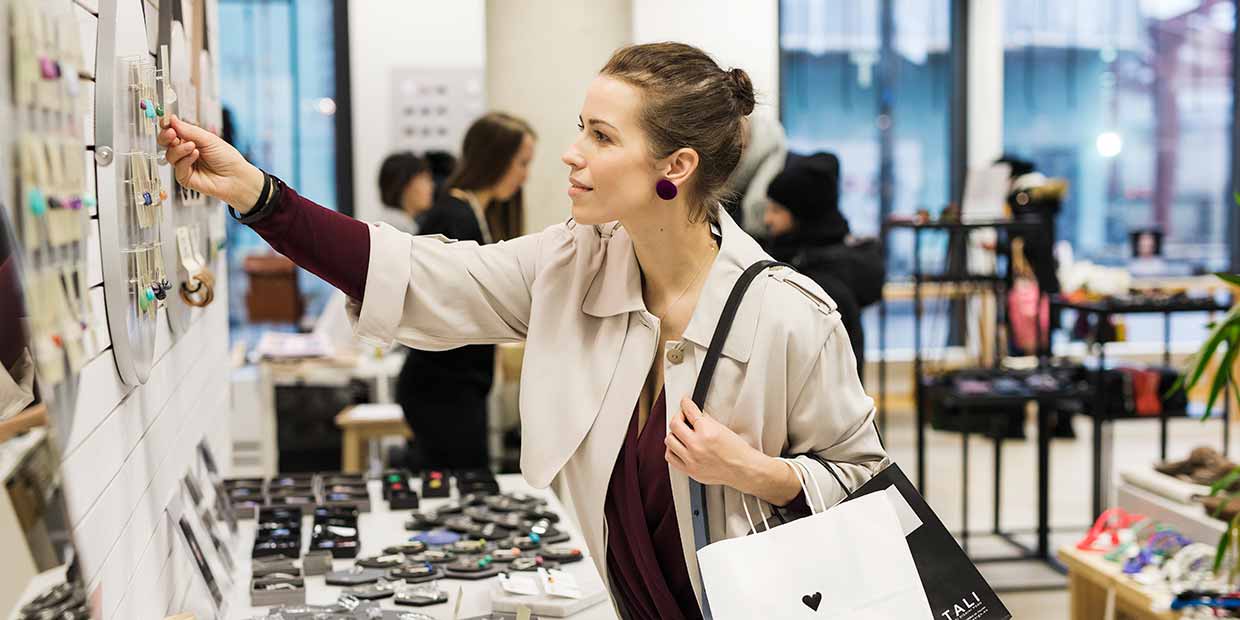 Telliskivi Loomelinnak centre is an absolute must for lovers of interior decoration, design and art. Anyone who spends their day in Telliskivi really only needs to find this centre to notice that one day seems to go far too fast.
One of the artists with her own boutique is fashion designer Kätlin Kikkas. Her KÄT Design brand has also been noticed by the judges of Estonian Golden Needle awards and the clothing is designed and manufactured in Estonia. Anyone who appreciates Scandinavian aesthetics and style is likely to find something that appeals in her boutique.
Those who have a craze for interior design are likely to experience a boost of inspiration at the Homeart design shop. It is possible to take even a little longer break in the store among Scandinavian style goods, plants and kitchen utensils for example, as there is also a cosy cafe.
More to see in Kalamaja
The most obvious thing to do when visiting the Kalamaja district is to walk around the streets of the wooden house district, spotting details, sensing the atmosphere and occasionally popping into a café. A few of the attractions to be found at Kalamaja listed below.
Lennusadam
Patarei
Kalamaja Cemetery Park
Proto invention factory