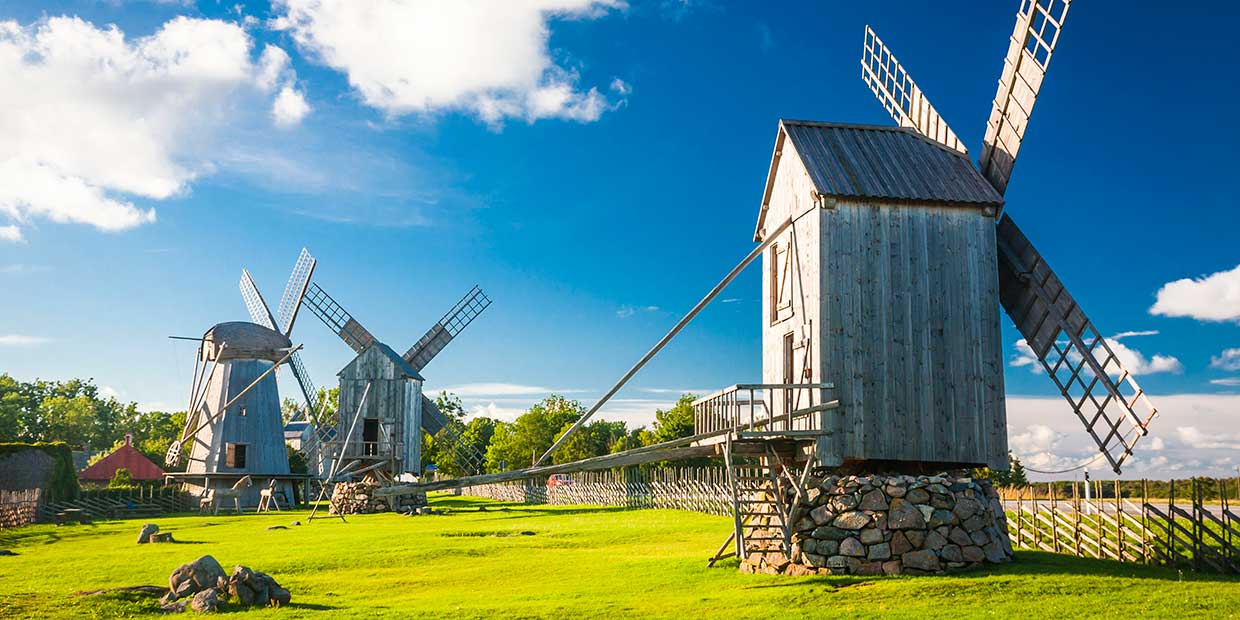 At a short distance from the mainland, across the sea, you will find the original Estonia: undisturbed nature, reed-thatched houses, ancient stone walls, windmills and medieval churches. Your mind will enjoy peace on the Estonian islands such as Saaremaa and Muhu.
Kuressaare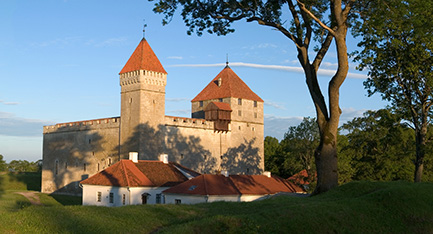 The only town on the island of Saaremaa is Kuressaare, the picturesque little featuring Kuressaare piiskopilinnus, the bishopric castle, which is probably the best-preserved medieval castle in the entire Baltic region. The famous and popular Saaremaa Opera Festivals take place at this bishopric castle every summer in July. It is easy to do day-trips on e.g. bicycles from Kuressaare to enjoy the sights on the island.
Angla windmill hill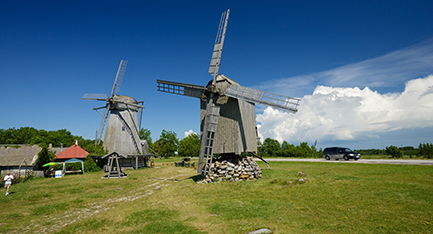 Windmills are the true symbol of Saaremaa. In the 1800's, all larger farm houses had their own windmills. The most famous windmills on Saaremaa are in Angla.
Panga cliff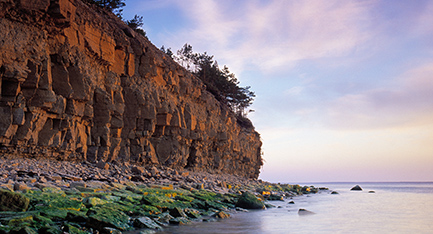 The Panga Pank, or the Panga Cliff, is the highest of the cliffs on the coast of Saaremaa and Western Estonia: 21 metres from the sea level. In the old times, people gathered at the highest point of this chalkstone cliff, located 35 km from Kuressaare, to pacify their gods - with beer and vodka.
Churches and mansions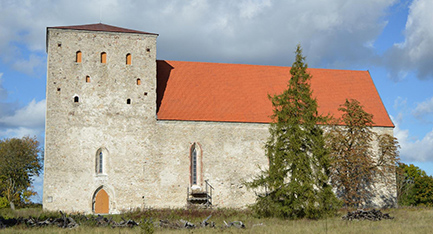 On Saaremaa and Muhu islands there are many well preserved churches from the middle ages and manor houses.
Kaali meteorite crater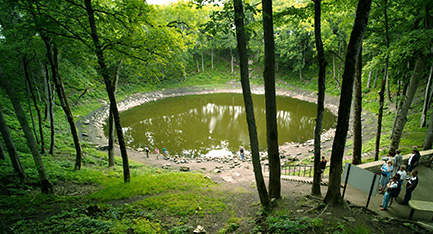 A crater formed by a meteor that landed on Saaremaa island for thousands of years ago. The crater is 22 metres deep and 110 metres wide. Enjoy the interesting nature of Saaremaa.
Golf, tennis and nature hikes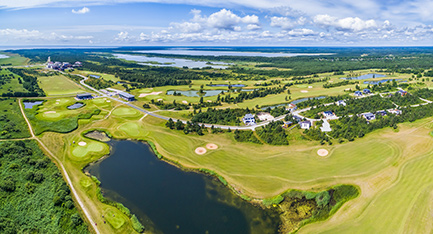 Saaremaa has a lot to offer for active visitors. Golfers are attracted by the championship golf course designed by Finnish Lassi-Pekka Tilander at Saare Golf and Country Club. There are several tennis courts for tennis players. You can also go bowling, play billiards or fish and camp on Saaremaa. Ask for Eckerö Line's golf trips for groups to Saaremaa.
How will you get there?
By own car
The ferry to Saaremaa embarks from Virtsu, 145 km southwest from Tallinn, and makes its way to the Kuivastu harbour on the island of Muhu. The trip on the ferry takes about half an hour. The distance from Muhu to Saaremaa consists of a little less than 4 km on a beautiful causeway, Väinatamm.
Reserve your ship tickets with ease at Tuulelaevad. In summer and on weekends, you should make advance reservations.
By bus from Tallinn
A bus ticket from Talllinn to Kuresaare costs about 12-18 euros (2019). The ferry ticket from Virtsu to Kuivastu is included in the bus ticket price and you don't have to que for the ferry even during the most popular summer week-ends. The bus goes via Muhu Island to Kuresaare.
Tickets and timetable Tpilet