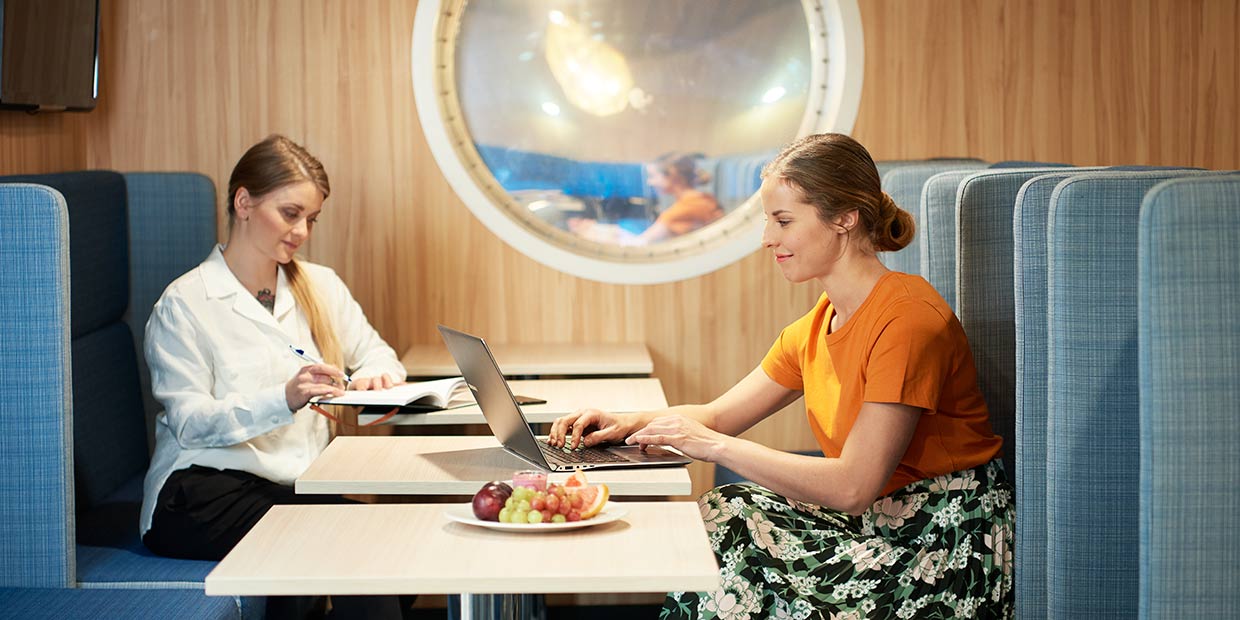 Relax in the Lounge
Lounge is a relaxing way to travel onboard MS Finlandia. Your own comfortable seat and good refreshments are waiting for you in the peaceful living room on deck 6. We offer individually packed sweet and savory snacks that are made in m/s Finlandia's kitchen. There is also fruits, coffee, tea, soft drinks and wine and beer available.
You can drop by to chill while having fun or even relax for the whole trip in the Lounge. Wireless web access and electric outlets to charge devices are found in the Lounge.
The Lounge ticket should be purchased in addition to the ferry ticket. The price of the Lounge ticket purchased before the journey costs 20€/person/direction from Monday till Thursday, 25€/person/direction from Friday till Sunday. If you buy your Lounge seat onboard, the price is 2 euros higher. We recommend you to buy it beforehand and you'll be sure to enjoy Lounge's services.
In our online booking system choose the suitable travel date & departure time and in the next booking stage add a Lounge seat.
Have a nice trip!