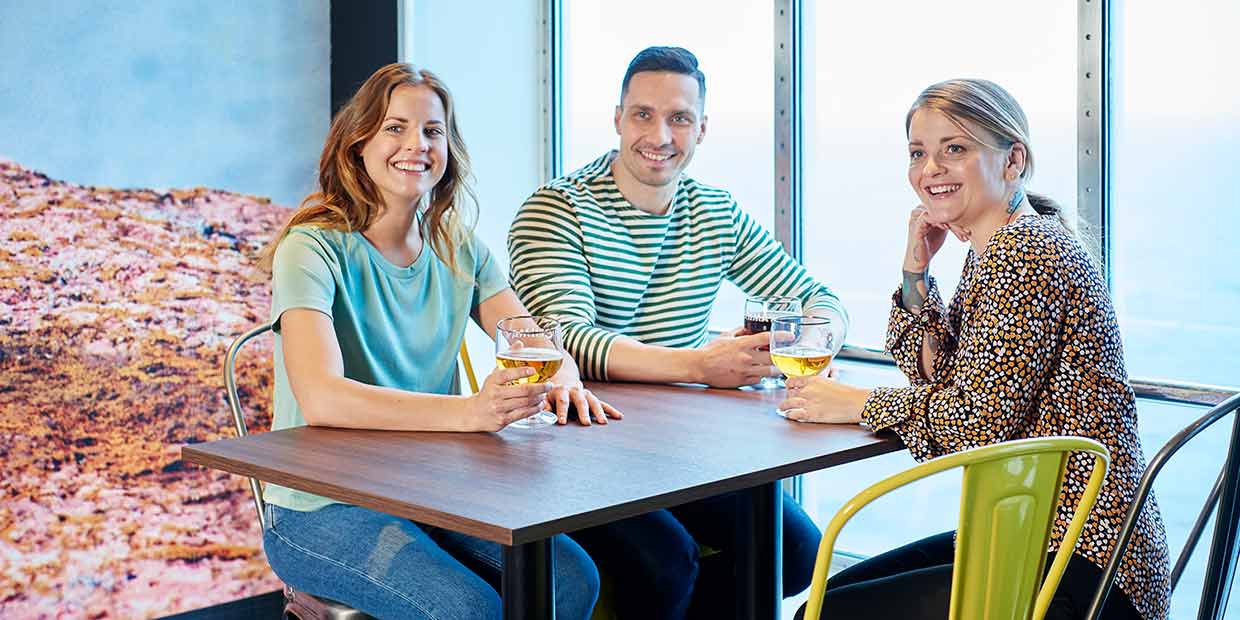 Relax and enjoy the variety of high quality restaurants and bars onboard MS Finlandia. When combined with versatile entertainment and a wide range of Finnish live music, your voyage is guaranteed to be nice and pleasant. Professional and friendly personnel are serving you at our every restaurant. Your job is to enjoy.
Buffet Eckerö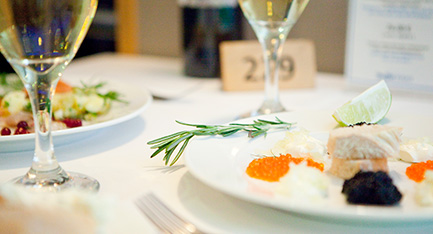 At Buffet Eckerö, enjoy tasty food made onboard in the ship's kitchen of genuine quality ingredients. A versatile breakfast, lunch and dinner in a pleasant restaurant with sea view are an important part of a successful voyage. Study our Nordic Tastes at the Baltic Sea website.
Bar Naissaar
Bar Naissaar is an elegant place for a glass of sparkling wine or perhaps a specialty coffee with something savoury or sweet to eat. Close by is the PopUp Shop.
Bar Paja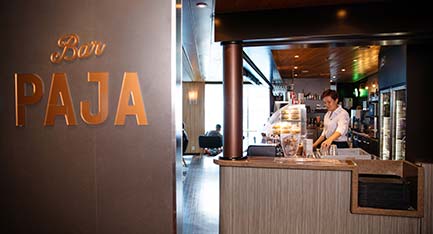 Chill out for a moment at Bar Paja. Enjoy a snack during your voyage. At the same time take a look at the wide sea view of Gulf of Finland. Nearby is Bar Nosturi where you can, for instance, take a turn at the dance floor.
Bistro & Cafeteria Satama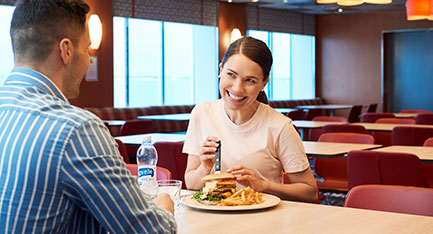 The two storey café has a spectacular panoramic view of the sea. Enjoy for example organic porridge for breakfast, a shrimp sandwich snack, a luscious burger meal or a dinner salad – and of course a cup of coffee or tea with pastry. The Cafeteria has a playground for children.
Bar Nosturi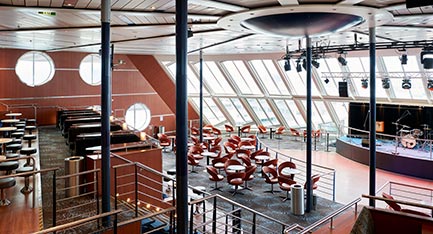 Bar Nosturi has live music every day. Finnish top artists perform on MS Finlandia: popular best selling singers, Finnish schlager artists and cover bands. You can also sit back at Bar Nosturi and enjoy lounge music, such as jazz and Latin rhythms.
Pub Telakka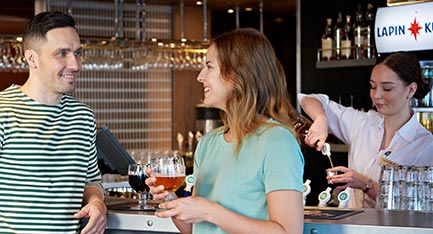 Pub Telakka is a relaxed place. Here you can enjoy live music by troubadours or well-known Finnish artists and just take a breath during the cruise.
Bar Laituri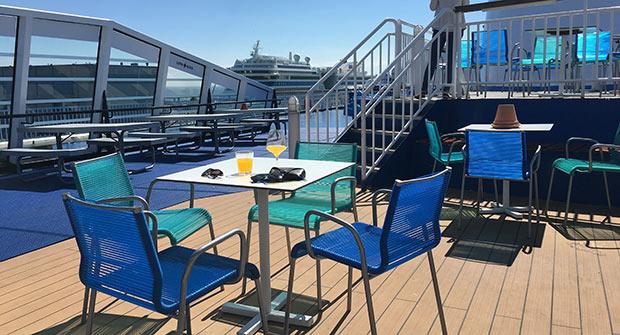 The most pleasant sun terrace during summer can be found out at sea on MS Finlandia. With over 400 seats, Bar Laituri serves the passengers cold drinks and ice cream. Due to its construction the terrace is sheltered also on windy days. A nice place in the sun.
Welcome onboard MS Finlandia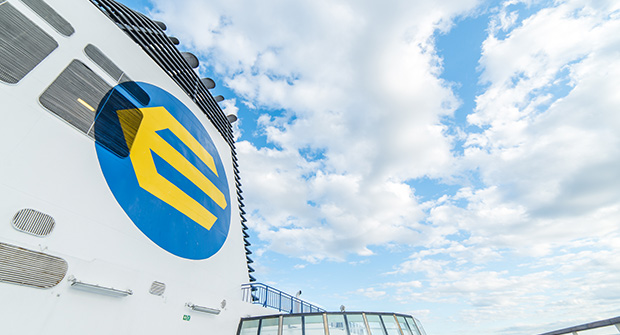 MS Finlandia offers you a broad experience at sea. The delicious servings at restaurants, high class entertainment and quality shopping are all a part of a successful trip at sea. Our personnel welcome you to a cruise at the Gulf of Finland.