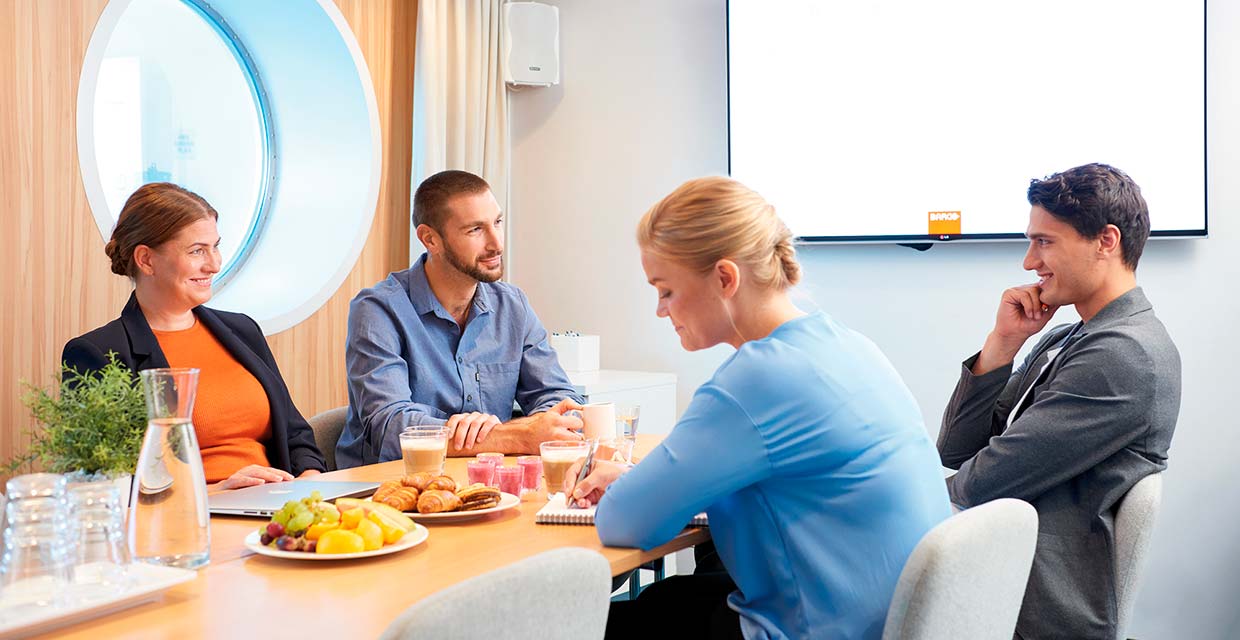 Conference Rooms onboard m/s Finlandia
The Conference Center & Lounge offers inspiring premises both for conference guests and groups on a cruise. The modern and fresh conference rooms of m/s Finlandia are found in a dedicated department with it's own entrance and space. Naturally all the ferry's services – shopping, entertainment and restaurants – are just around the corner. All conference rooms are equipped with WiFi, whiteboard, digital display and a cloakroom.
In addition to the conference rooms Lounge is also found in the center. If you are looking for peaceful travelling or possibility to do some work during the voyage Lounge is the place for you. Coffee, wine, beer and beverages as well as salty and sweet snacks are served in the lobby.
Confrence Room 1 & 2
Conference Room 3: Inspiration room
Conference Room 4
Conference Room 5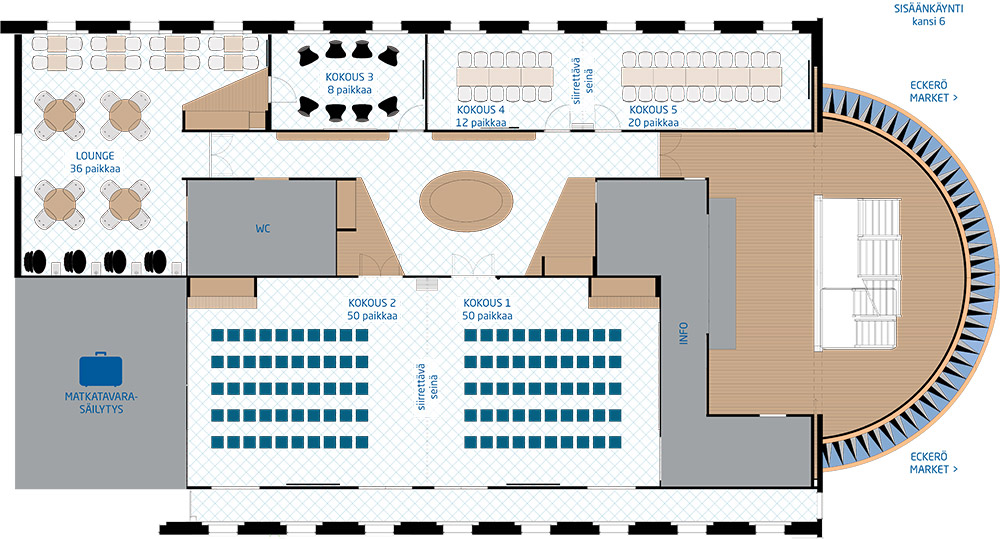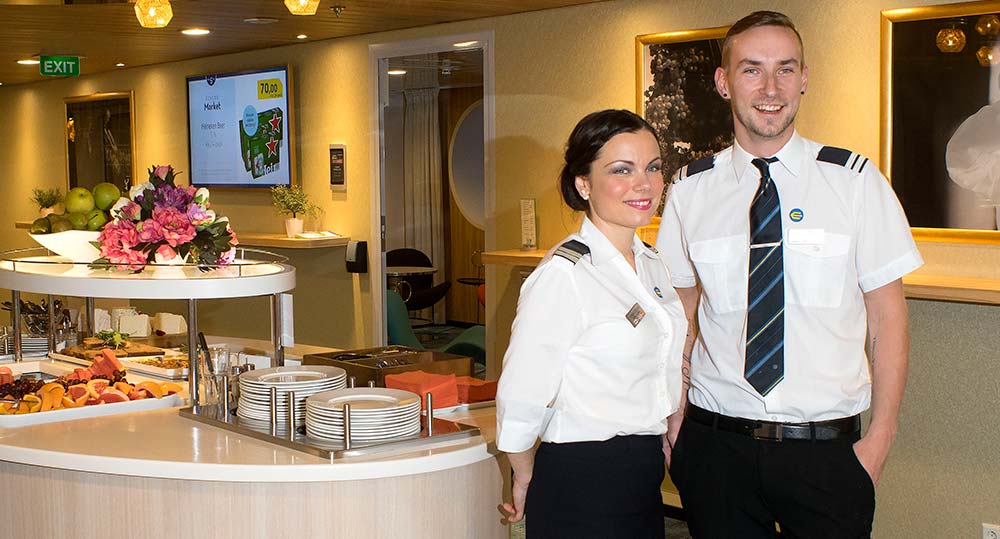 Snack Buffet
On morning departures from Helsinki the snack buffet offers salty and sweet snacks and fruits. Alternatively a plentiful sea breakfast is served at Buffet Eckerö.
Om other departures snacks and fruits are served. The snacks are gluten-free and lactose-free. If your group includes persons with special diets please let us know when booking the trip. Alternatively the popular Buffet Eckerö serves seasonal delicacies.
Coffee, tea, wine, beer and beverages are served in the lobby.