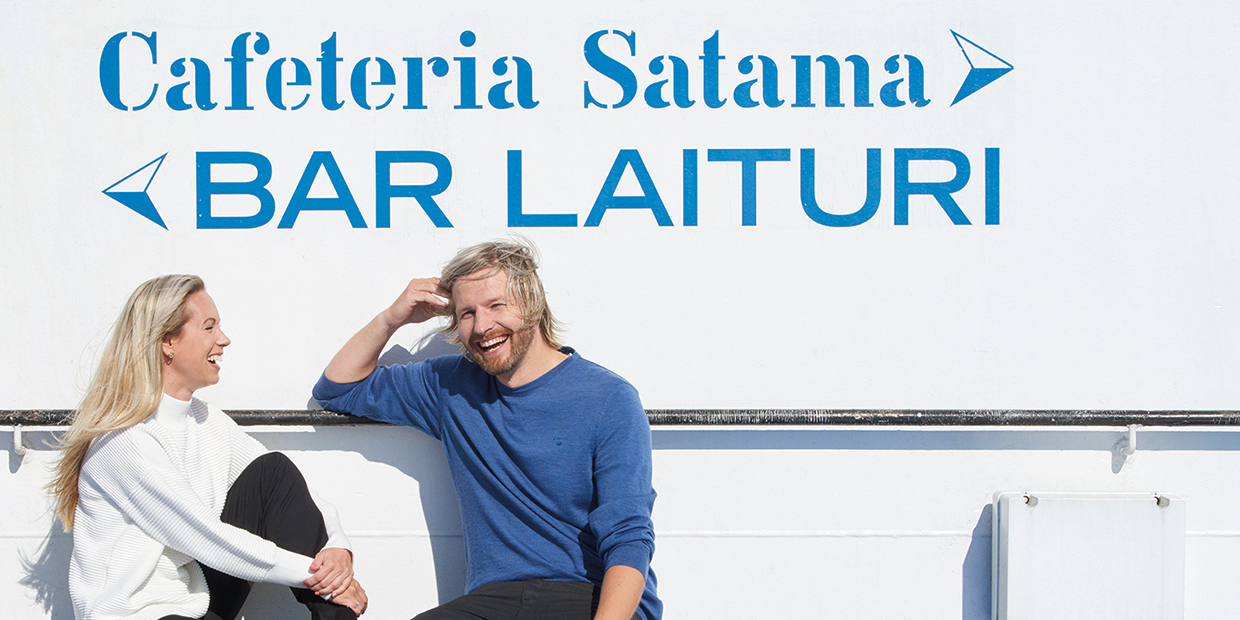 Welcome to MS Finlandia
We hope that when stepping onboard MS Finlandia you will feel yourself welcomed and have a nice time with us. From the vast variety of Eckerö Market & Parfymeria you will purchase all the souvenirs at the same time and our professional staff will give you some good shopping tips. When travelling with a car keep in mind our handy pre-order service and in PopUp Shop you will find accessories from the top brands in the world. You will also enjoy Buffet Eckerö which offers you delicacies in every season.
The shortest walking distance from the ship to Tallinn and Helsinki grounds is when you are travelling on MS Finlandia. Also the new car ramp makes it quicker to drive out of the ship. Three departures a day both from Helsinki and Tallinn give lots of possibilities to travel and our departure times in the afternoon are convenient for passagers arriving outside Helsinki area. We are happy to welcome you to MS Finlandia.
Arrange meeting on the sea
The Conference centre and Lounge just beside the entrance of the ship gives quality service to our business clients and recreational group travellers as well. In the Conference centre there is possible to arrange a meeting for almost 200 people and in our cosy but yet still stylish Lounge it is nice to spend time when travelling to Tallinn.