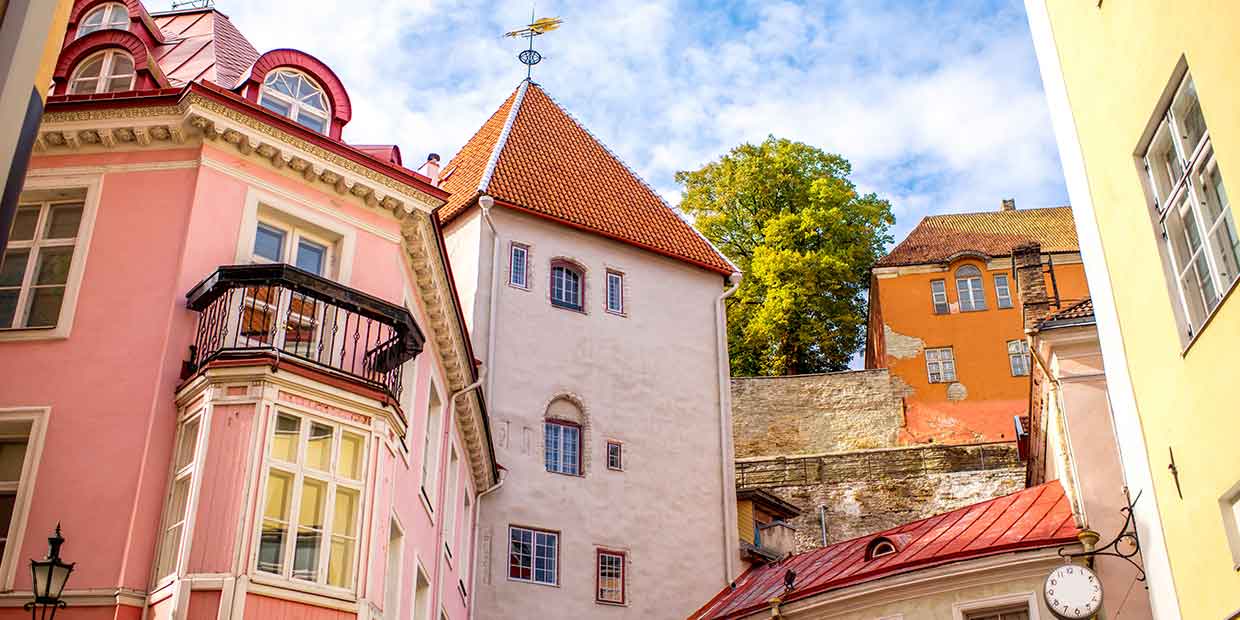 Tallinn is a diverse city. It offers cultural and entertainment experiences and flavourful tastes at its many high-class restaurants. Even the café culture in Tallinn is in a class of its own. The city's beauty salons and health services provide pampering and expert service, and the shopping opportunities in shopping centres as well as in specialty boutiques are excellent. In Tallinn it also pays to go outside the Old Town, every time the city reveals something new to experience.
Please notice that there can be changes in the opening hours of the attractions due to COVID-19.
Fotografiska
Maarjamäe palace
Estonian Film Museum
Memorial to victims of communism
Lennusadam Maritime Museum
TV Tower
KGB Museum and Valuutabaar, the Foreign Currency Bar
Tallinn cafés
Fashionable Kalamaja
The Old Town
Tallinn for families
Awesome vantage points
Tallinn marketplaces
Pirita Beach
A delightful Christmas market
---
Colourful and rough Noblessner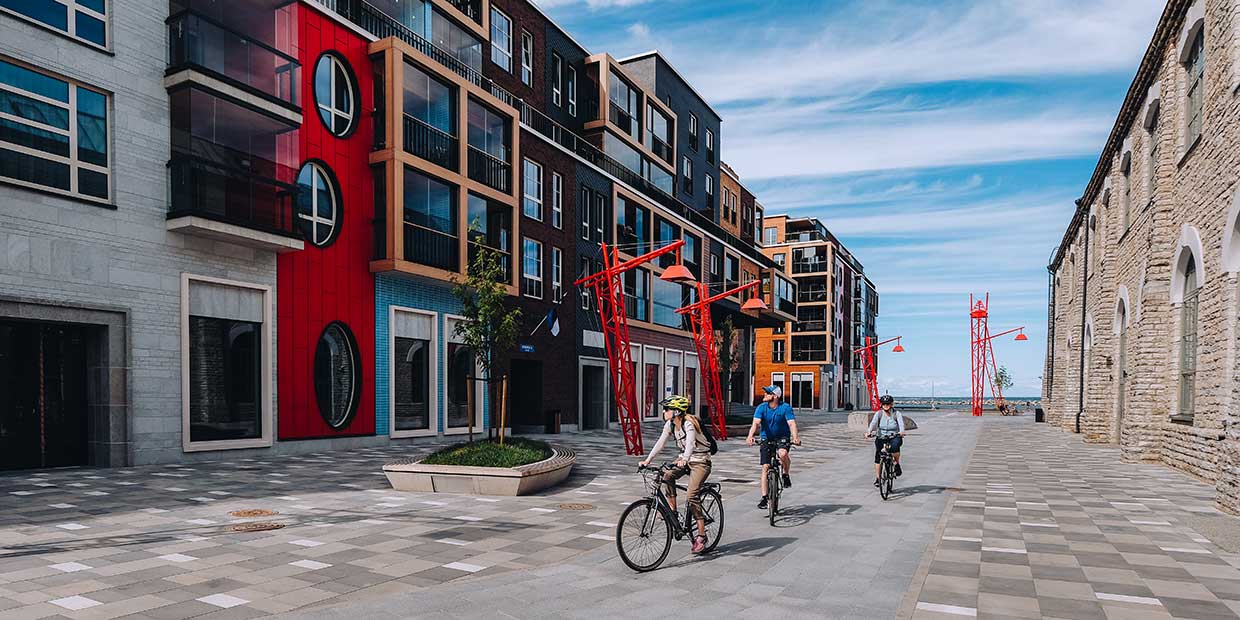 In the north part of Tallinn, next to Kalamaja and Lennusadama, there is an area called Noblessner, one of the more trendy areas in Tallinn today. The former submarine dock area has been renewed, yet respecting the old, and the old factory buildings are in use again. The area has new residential buildings with boutiques and galleries. There is something for the whole family here and we will give you some tips on interesting destinations.
Proto invention factory
Põhjala brewery
Sishi
Kalhoj
Restaurant 180°
Patarei Burger
Kai Art Center
Staapli 3 Art Gallery
Navitrolla Art Gallery
A walk along the Beta-promenade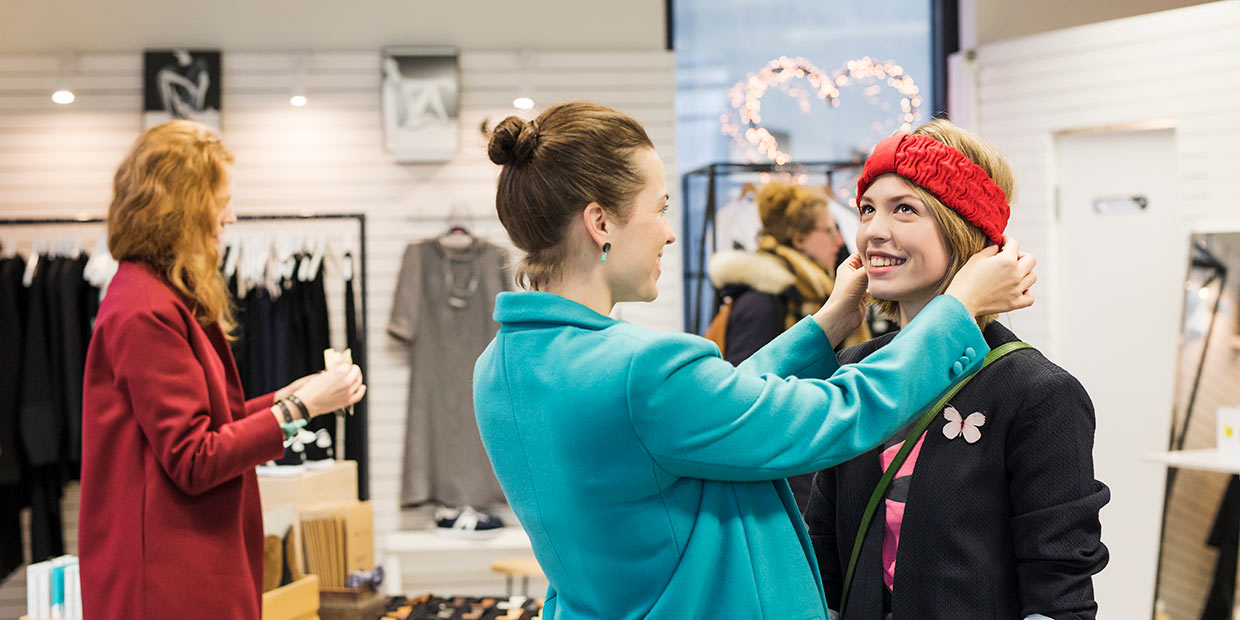 Tallinn has various and versatile shopping possibilities. For example during a Day in Tallinn cruise you can visit T1 Mall of Tallinn – the new shopping centre in Tallinn, the shops in city centre or the boutiques in Telliskivi.
Ülemiste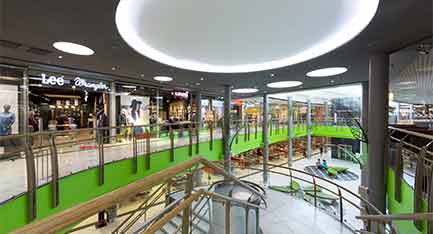 Ülemiste shopping centre is the largest and most modern in Estonia. Here you will find the vastest assortment of fashion, shoes, children's clothes and accessories as well as sports brands and interior design shops in Estonia. You can naturally dine here during shopping and there are play areas for children. It is convenient to stop and shop at Ülemiste if you are heading towards the south of Estonia by car. The shopping centre is near to the airport and about 4 kilometres from the city centre.
Address: Suur-Sõjamäe 4
T1 Mall of Tallinn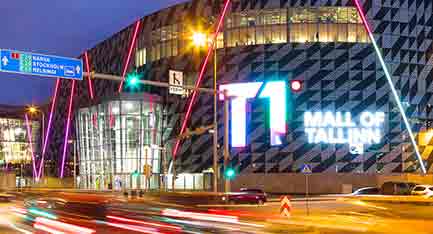 T1 Mall of Tallinn is located in Ülemiste near The Ülemiste shopping center and the airport. Much waited attraction, the ferris wheel on the roof of the T1 Mall of Tallinn, will be open for public during winter 2019. Besides about 200 shops this shopping center has a lot to offer if you travel with kids. You'll find for example playground area of 400 square meters here and can enjoy a fun ride with bumber cars. There is also a trampoline area in T1 Mall of Tallinn. You will find stylish restaurant area where to have a meal. Finnish dSign Vertti Kivi & Co has been part of the designing team of the restaurant area.
Address: Peterburi tee 2h
Telliskivi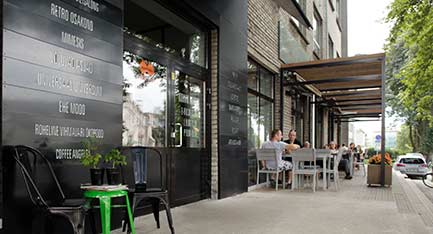 Telliskivi creative centre is located in old factory surroundings and houses small trendy artisan design companies. Among the stores there are for example clothes for adults and children, interior design shops, pop up stores and a health food shop. The area also has many popular restaurants and different events in summer.
Address: Telliskivi 60a
Solaris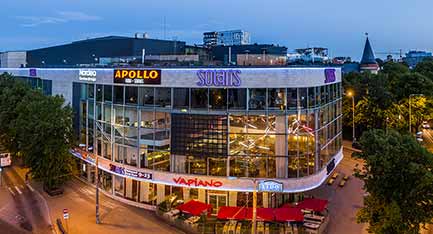 Solaris shopping centre in the city is the place for everyone interested in Estonian design as well as Estonian and Baltic natural cosmetics. The centre has several European style cafés and restaurants but also for example Japanese, Chinese and vegetarian ones.
Address: Estonia Puiestee 9
Viru center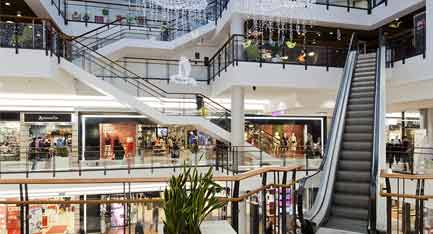 Viru centre is well-known to the Finnish visitors as it, together with Original Sokos Hotel Viru, is a legendary landmark. There are for example clothing, sports and cosmetics shops and several restaurants among the more than 100 companies at the centre. There are small happenings or exhibitions about current events in Tallinn and Estonia at the central square. There is also a bus terminal below the shopping centre.
Address: Viru väljak 4/6
Nautica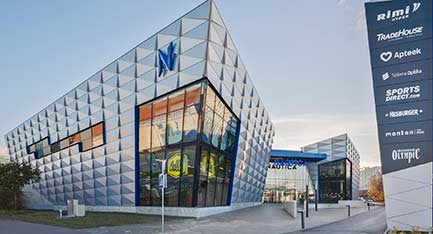 Nautica shopping centre is close to D-terminal. The modern shopping centre has numerous clothing stores and restaurants as well as recreational possibilities. The shopping centre has concentrated on brands that you cannot find in Finland, such as the clothing company Takko or beauty products by Tradehouse. The centre also has a big indoor golf course Park Minigolf and Futuruum, a virtual games centre.
Address: Ahtri 9
Vabamu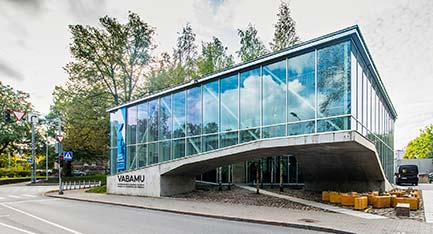 In spite of several trips to Estonia, many Finns do not know much about the country's contemporary history. In Vabamu Museum of Occupations and Freedom near the Freedom Square, one can get acquainted with how life was in Tallinn and Estonia during German and Soviet occupation. The museum has a separate part for children and with an e-guide one can experience the museum also in Finnish. Old town's notorious KGB prison cells, which are now open to the public, are also subject to the museum.
Address: the occupation and freedom museum Vabamu:Toompa Tänav 8
KGB prison cells: Pagari 1
The Museum of Estonian Architecture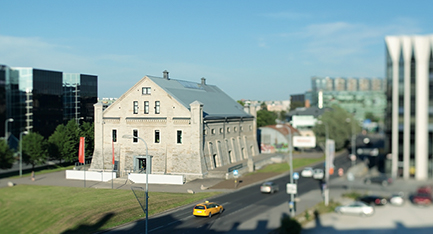 The over 100 year old building was formerly a Rotermanni salt storage, but currently houses the Estonian Museum of Architecture. The exhibition of miniature models highlights in an interesting way the country's architecture. The exhibition changes as new models are ordered, but also as older, more
unknown models are revealed from the archives. The museum serves tourists, children and professionals alike.
Address: Ahtri Tänav 2
Fat Margaret Tower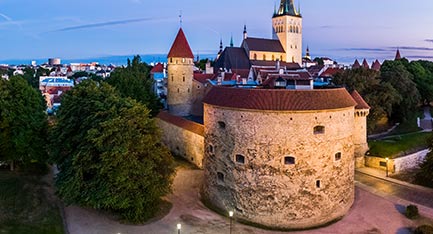 The artillery tower Fat Margaret greets travellers from the harbour on arrival at the Old Town in Tallinn. Together with the Great Coastal Gate, this museum and visitor centre shows an interesting exhibition on Estonian shipping. The main attraction of the exhibition is the wreck of a medieval trade ship, a cog. There are many other objects on display, some 700 in total. The museum and visitor centre has also utilized a visual, digital presentation. This family-friendly attraction is on UNESCO World Heritage list.
Address: Pikk 70
Best tips to Tallinn from our staff
Shop in the gorgeous Shishi
To Pirita beach by bike
A morning jog in Kalamaja
Take the tram to new neighbourhoods
Visit craft beer brewery
Sauna in Tallinn