Tartu - the oldest city in the Baltic region
The second largest city in Estonia and the oldest city in the entire Baltic region, Tartu, is famous for its university, museums and churches as well as the richness of its cultural life. It is the intellectual capital of Estonia and used to be dubbed the Athens of Emajõe. The intellectual, bohemian character of this city has not changed over the years. People say that while walking around the city, one may meet the spirit of Tartu, a mystical figure that forces one to come back to this city time after time. The distance between Tallinn and Tartu is a touch longer than 180 km, and it is easy to cover in your own car, by bus or by train.
Our recommendations in Tartu
Estonian National Museum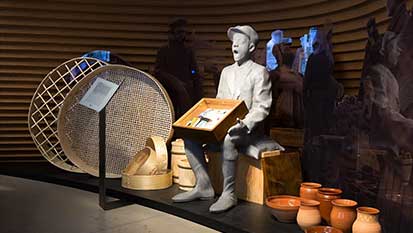 The Estonian National Museum is a great architectural attraction. The essence of being Estonian is presented in modern virtual ways in the museum's permanent exhibition called Kohtumised, Encounters.
Ahhaa Science Center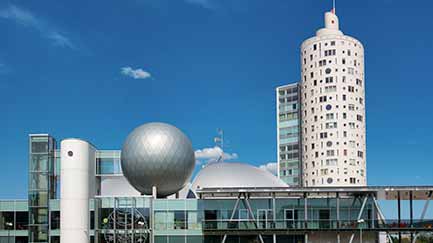 Science, adventure and entertainment. The Science Centre Ahhaa puts on exhibitions that are, most often, interactive, so you may see with your own eyes and touch everything with your own hands.
Energy from Water Park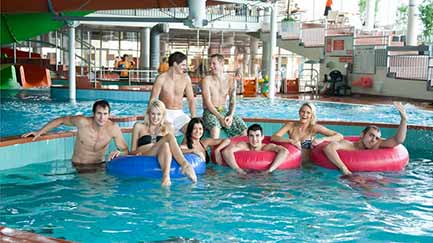 The Aura Centre sun and water park features many pools, water slides, saunas, and even a light therapy room. In summer, you can recoup your energy on the sun terrace as well.
Jaani Church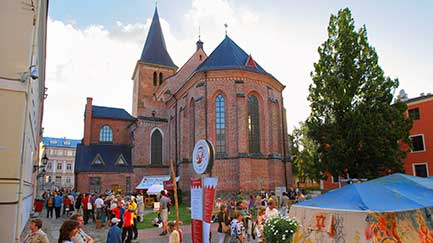 Due to its unique terracotta statues, the Jaani kirik, or St. John's Church, is a rare medieval destination even considering all of northern Europe. Very popular church concerts are given here.
The Leaning House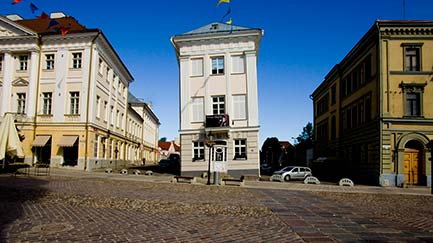 The Leaning House of Tartu is also called Tartu's Tower of Pisa. The house was built beside the medieval city wall in 1793, and one half of it was constructed on a weak stone foundation. If you dare step in, you will find the Tartu art museum exhibition presenting Estonian art.
Toy Museum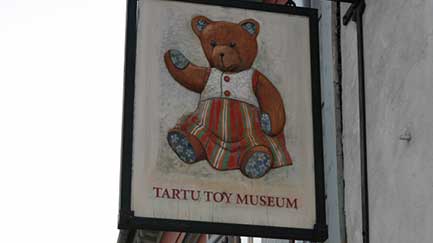 The toy museum will carry adults back to their childhood memories while it offers children the possibility to work with a real puppet theatre. This exhibition features very old toys, traditional Fenno-Ugric toys and even toys that have appeared in animated movies made in Estonia.