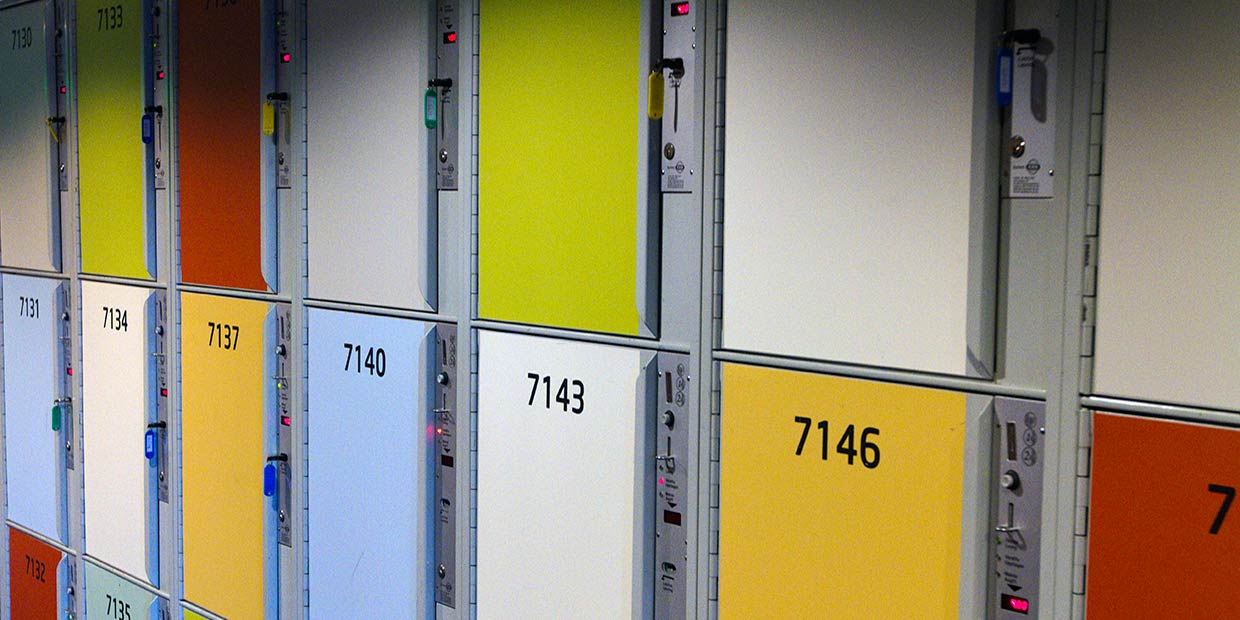 Do you wonder where to put your luggage during the boat trip? Onboard m/s Finlandia you have several options where to store your bags and suitcases.
As you make your travel reservations you can also book a cabin, where during the trip you can rest for a while and store your luggage and purchases made onboard.
There are two luggage rooms onboard. There you can store your luggage for free. One room is on deck 6 along the corridor from the information desk, in the direction of travel. There is also a luggage room on deck 7: move one floor up from the information lobby and the room is on the left side, in the direction of travel. Please arrive in time, the doors to the storage rooms will be locked at the latest when the ship leaves the port. The doors are opened again about half an hour before arrival. There is no access to luggage rooms during the trip.
You can also store your luggage onboard in storage lockers that work with coins. There are storage lockers, near the luggage room, on deck 6, in the corridor from the information. There are also some lockers next to the exit from Eckerö Market & Parfymeria. And there are several lockers on deck 7 in the lobby and in the corridor leading to Bar Nosturi. Reserve coins for locking. The large compartments cost € 4 and the smaller € 2.  You can use € 2, € 1 and 50 cent coins to pay. If the locker is opened, a re-locking will require a new payment. A fee of EUR 20 will be charged for a lost locker key.
Please note that suitcases and other luggage must not be left unattended in the ship's premises. During high season storage spaces are very much in demand. The best way to guarantee a place for your luggage during, for example, the summer's most fully booked departures, is to pay for a cabin in the booking stage.