Charging of mobile devices onboard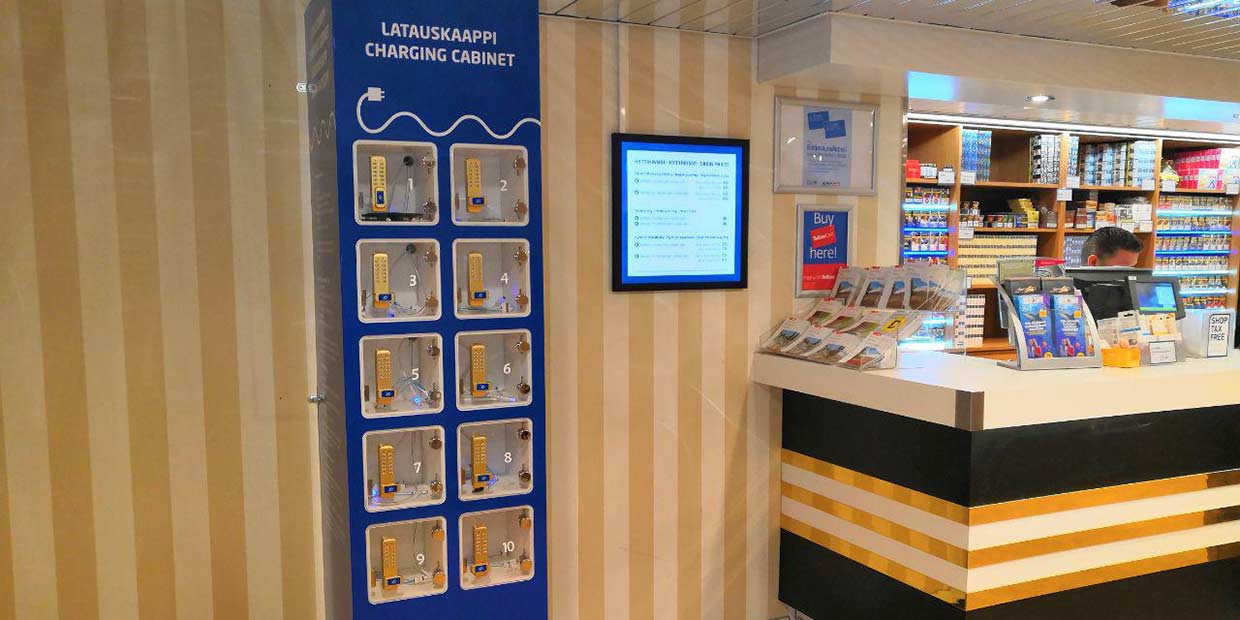 Mobile phones
Don't worry if your phones battery mode is switched to low during your trip. There are several locations onboard where you can recharge your phone or other smart devices.
At the information desk on deck 6 there is a charging station for mobile phones, easy and free to use. You can leave your phone for desired time. The lockers at the charging station can be locked with a code.
Other free charging places, electrical outlets, can be found outside the PopUp Shop on deck 8 and on the upper level of Bistro & Cafe Satama.