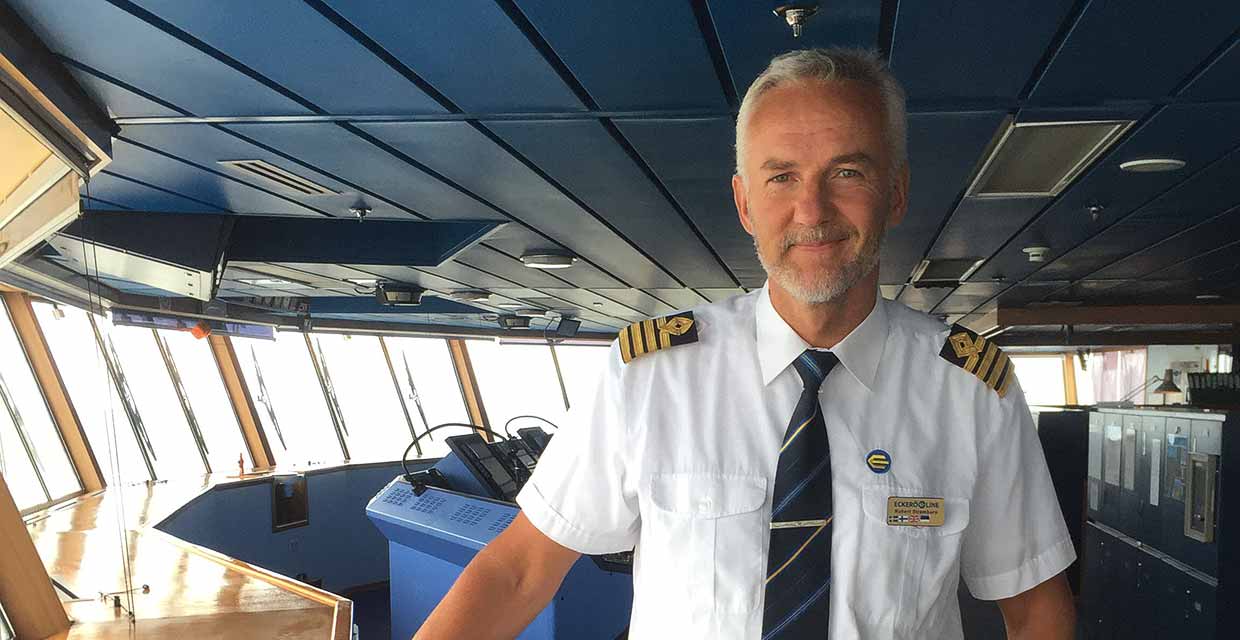 Feel at home on Gulf of Finland
In the "Captain Commands" children's game tasks to game mates are given by the captain. The MS Finlandia is commanded by a marine captain Robert Strömberg, as he and his crew are responsible for ensuring safe and comfortable voyage of the MS Finlandia.
"As the ship captain, I make sure that the ship is technically sound, the documentation is correct and cooperation between the various parties is perfectly smooth". The security of passengers is the priority number one for us.
Mr Strömberg has a long history of ship management. For the first time, he joined the Eckerö Line as a navigation officer in 1991, then was promoted to senior navigation officer and, after years spent at seas, he has continued as a captain since 2005.
Securely to Helsinki and back
According to Captain Strömberg, it is convenient to operate in the Gulf of Finland.
"One may think, it's boring to bustle back and forth on the Gulf of Finland, but it's similarly boring to have no other ship seen for three weeks at sea. This is a continuous activity, and the work is not one-sided, - he says. " I also actively deal with passenger services."
Strömberg believes that in his work, both freedom and responsibility are in place. The best thing in the work on the Gulf of Finland is the change of seasons: the cold captures the sea in winter, and the weather is beautiful in the summer. Here you feel at home. This is our sea.
Scandinavian competence
The Ms Finlandia has started to operate between Tallinn and Helsinki in late 2012, and Captain Strömberg is pleased with the boat: "The ship is suitable for this route and the tight schedule, and the engine power is enough".
Captain Strömberg welcomes all travellers onboard of the MS Finlandia. "We try to make the travel experience as comfortable and memorable as possible, using our Scandinavian competence", - said the Captain.