Post crisis changes on board of Eckerö Line's ships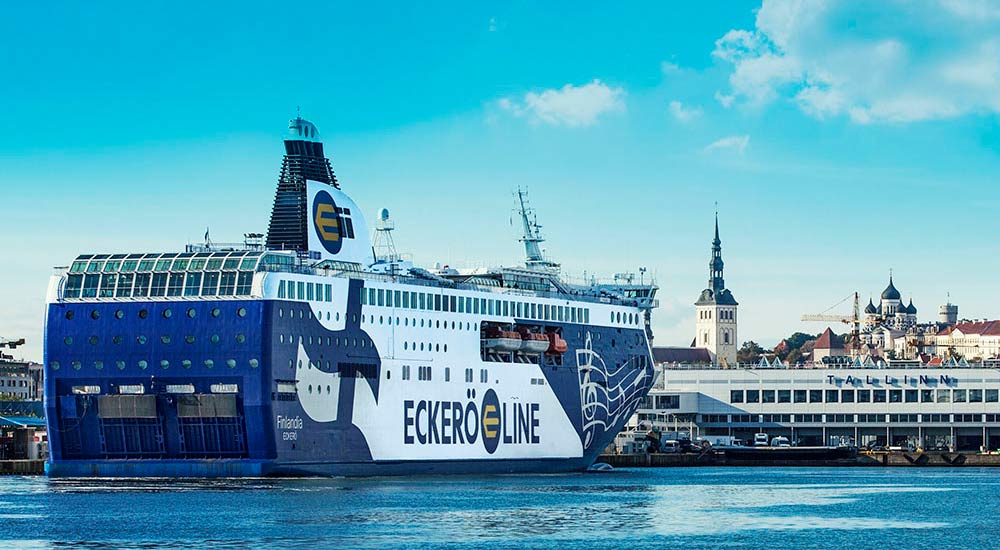 As the health and safety of our passengers and our crew is a priority for us, we have done some changes on board our ships and in our terminals. The largest of them are related to catering, the introduction of stricter hygiene requirements both on board and in terminals, and the reduction of passengers' number on board Eckerö Line's ships.
NB! Passengers who prior to the voyage have developed these symptoms - fever, cough, runny nose -, which may indicate to the infection of the COVID-19 virus, are not allowed on the voyage. The passenger must contact Eckerö Line customer service either to change or cancel the trip.
Before planning a trip and making a booking, we kindly request to check what kind of restrictions and limitations are valid for leaving or entering the country of consignment and the country of destination.
More information about the border crossing restrictions set by the Finnish Government, click here.
More information about the border crossing restrictions set by the Estonian Government, click here.
Eckerö Line ensures the safety of passengers and staff on ships and in terminals by taking the following measures:
Enhanced cleaning practices and surface disinfection.
The screens on the ships digital displays reminds of the importance of hand washing. In addition, infographics on the same screens are reminding passengers about keeping a safe distance to other passengers and how to cough the right way in a sleeve.
Service points and checkouts on the ships have tapes on the floor to remind passengers of keeping a safe distance.
There are paper hand towels for drying hands in the toilets.
Hand sanitizers are available at service points.
The ships have face masks for sale to customers.
Customer service points and checkouts are protected against droplet infections.
Security announcements remind customers of the importance of keeping distance throughout the voyage and when the ship arrives in port.
Only card payments are accepted at the check in and on board, cash cannot be used.
Restaurant, cafes and entertainment on board
Based on 2+2 rules, we have limited the number of seating places in our restaurants and bars, so that our customers can safely enjoy their breakfast, lunch or dinner. We have modified the menus for safety and hygienic reasons, without forgetting the taste of the sea.
For safety reasons, we have suspended various entertainment programs, such as troubadour, performers at Bar Nosturi, children's playground in the conference center, etc, on board MS Finlandia.
More flexible rules for amendments or cancellations
We have made our rules of amendments and cancellation more flexible:
Route and cruise trips: To avoid the Covid-19 virus to spread, we recommend that you will not travel when you are sick. If you are feeling sick on a day of departure, you can postpone your trip to a date up to 12 months from the original departure date. The possibility to change the date of a trip at no cost applies only to bookings made directly at Eckerö Line sales, by phone or by Eckerö Line website. More information: Terms and conditions of travel/route and cruise trips/section 3.1
Hotel packages: If you have booked a hotel package at Eckerö Line's website or through our sales department and fall ill before your trip, we offer the possibility to move the trip to a later time in the same hotel. More information: Terms and conditions of travel/package travels/section 6.1.
Eckerö Line follows the instructions of authorities and Finnish institute for health and welfare as well as Estonian health authorities.